Life always look rosier after a coffee chat with a good friend. I've been blessed to have just such a friend in Alisa. She makes a mean cup of french press coffee and has been a delight and an encouragement to me for several years now. Honestly, our visits have been too few and far between, but that makes them even more precious!
I love it when we do get together — our kids tend to head off to some project or activity like soccer or  movie-making. The boys may choose LEGO building, our girls often played dolls and pretend/dress up.
With the children off entertaining themselves, we moms dive right into the task of finding answers to the tough questions. You know. Questions like "How am I ever . . . " "Why do they . . . "  "What will I . . ."  "Have you ever . . . "  and so on. It's therapeutic to have someone to bounce ideas around with, whether the topic is homeschooling, raising children, family health (Alisa is my go-to resource when I have questions about essential oils,) or whatever!
I knew Alisa would be up for the assignment of sharing some of the highs and the lows of homeschooling through the years. Just like all of us, she finds educating her 2 sons and daughter both a challenging experience and a positive one.
The Challenges:

Being "on" 24-7 with little downtime

Balancing my teaching style with my kid's learning styles

The days of "lunch duty" vs. enjoying time at lunch with them (Does that make sense? You know the days where it feels like lunch duty instead of the days when they are a joy to be with? I really don't like lunch duty any more than playground duty at the park.)

Being unsure of yourself when teaching and your child is struggling with the learning.

The Positives:

Seeing my kids' light bulb moments in learning

Being able to be with my kids when they have rough days

Traveling without being tied down and the unique learning opportunities that come with traveling
Each of us have to face the challenges along with the positives in our homeschool. What do you find most challenging? What are the positives for you?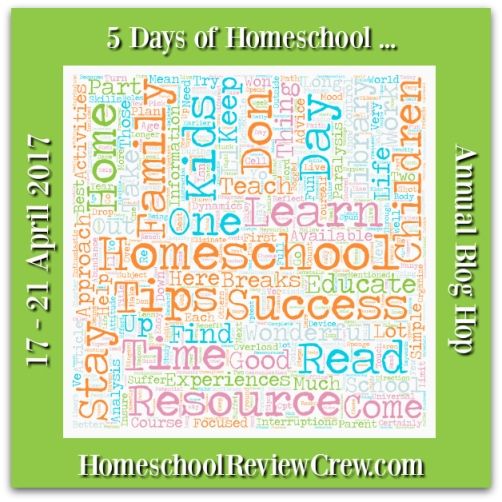 If you'd like to visit with more veteran homeschooling moms, check my intro post for a list of five in this series. You'll find more encouragement from homeschooling moms who are sharing their own 5 Days of Homeschool series below:
Save
Save
Save
Save