Have you ever met someone and thought, "Wow, I just like to hang out with them. I think I could learn so much just by spending time with them." That's how I felt when first meeting my friend Kim. We first were introduced by mutual friends and ever since, I'm always blessed by the time we may get to spend together.Her life encourages and challenges me in the way she and her family love one another and work together and play together.
Kim and her husband have done an amazing job instilling in their children a love for the Lord and for others. They have graduated their oldest three from their homeschool and have one more to go. Let's see what thoughts she has to share with us on what she's learned through the years as a homeschooling mom.
~Fabulous Things in Homeschooling~
Reading aloud. I loved having all of my children gathered around after (or during) lunch and enjoying whatever book we were enjoying. Their listening styles were so different but they all loved it. Some lay still with eyes closed, others played or colored as I read.
Vacations that were taken in the off season!!  We went to some of the places that we had learned about in history (i.e. Gettysburg, DC area) It was so fun to go and explore together!
Snow days in April and May when the weather was nice.  We often would take our bikes to the park on the first nice day while the public schools were still in session.
The pleasure of seeing the light bulb come on when they "got" something that they had been struggling to understand is one of the best rewards as a homeschool mom.
Best of all I treasure the love that developed as they all grew up TOGETHER and learned side by side. Now that they are grown, I love knowing that they really are each other's best friends.
~Hard Things in Homeschooling~
When I don't know how to teach a child so they can understand.  Learning styles can be so different and varied!
My own health problems and my parents' caused us to at time fall behind and that frustrated me.  However God used it for good because he taught my children that they can learn when mom is unavailable.  They learned to be diligent and work hard without supervision.  Not perfectly but their character really grew as did mine as I had to learn to trust him in this.
One of my failings is grading and keeping things logged on the computer.  This would get to me EVERY year.  (Even this year when I just have one.)  Procrastinating is so easy to do.
Like Kim, I've enjoyed fantastic times and hard times in our years of homeschooling. What fabulous benefits are you enjoying in your homeschool?
Kim has her own little spot on the web where she blogs at Day to Day Adventures, sharing her daily joys and adventures. Maybe you'd like to visit her, too? These posts are a great place to begin: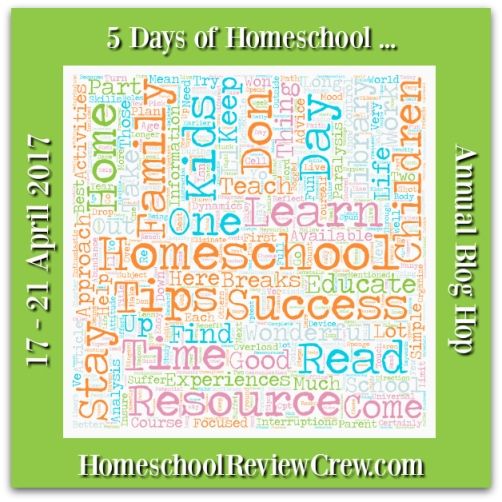 If you'd like to visit with more veteran homeschooling moms, check my intro post for a list of five in this series. You'll find more encouragement from homeschooling moms who are sharing their own 5 Days of Homeschool series below:
Save
Save
Save
Save
Save
Save
Save
Save