Recently, we added art classes into our weekly homeschool schedule. I wanted to give the children opportunity to create artwork as opposed to "arts & crafts" projects. We wanted to be able to display what we created or possibly finish them in such a way as to give them as gifts. Creating a Masterpiece made this very easy with their Monthly Plan.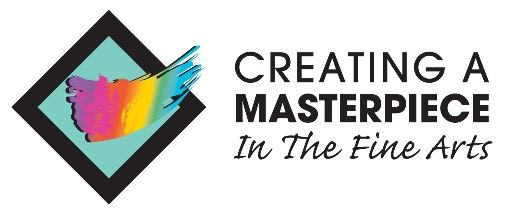 Creating a Masterpiece lessons are hosted and taught by Sharon Hofer, with step by step demonstrations for each project. There are 6 levels available with over 144 projects to complete.
We were given access to all levels, but have only completed lessons in Levels Beginner, 1 and 2 so far. I have been pleasantly surprised at how the Beginner Level provides plenty of challenge to older children and adults while still basic enough for younger students. My 10 year old had no trouble following along with the video classes.
Lessons are divided into parts. The projects we have worked through so far have been anywhere from 3 to 5 parts, with step-by-step instruction and demonstration. We had fun each week gathering with our supplies at the table with Ms. Sharon teaching from my laptop screen. We found it simple to watch a short section, hit the pause button, imitate what we saw her do, rewind and try again when necessary.
Some projects we worked through quickly, others we took a break and came back the next day or
later in the week. I recommend not rushing through as my children and I were amazed at how differently we saw our own artwork after leaving it for a few days. You can get lost in detail if you don't step away from your work, or get frustrated with your progress if you don't take a break.
Sears Family Art Gallery
No one in my family has had formal art lessons. Many of us are doodlers and we've played around with our fair share of craft projects, but we've never considered ourselves true artists. Until now! These are some of the artwork we created:
Landscape in Pastels (Sample Lesson)
Lessons in Watercolor: Floral Medley
Lessons in Ink
My youngest daughter has been so enthusiastic about these lessons, she often sets herself up for art class all on her own. The beautiful artwork in this photo below are by her, 10 years old, with no supervision at all – just my Bekah and Ms. Sharon. Needless to say, I'm impressed!
We found the tips listed below the videos very helpful. At times, these tips were not specifically mentioned during the lesson, but made a big difference in how to execute the technique.
Do not feel pressure to finish in one sitting or to work the various projects in order. Customize things to fit your own situation.
Investing in quality supplies is important. Supply lists are provided on the website for each lesson along with a recommendation of where to purchase. You can also find supplies at places like Amazon, Michael's, Hobby Lobby, etc. I highly recommend purchasing the best quality supplies you can afford. It really, truly does make a difference.
Do not compare. Your end result will not look just like Sharon Hofer's, your student's will not look like yours. Each masterpiece is an extension of the artist and while we are gaining skill and experience, the goal is not to produce carbon copy products. Let them be creative! Let them be expressive!
This tiny artist created a masterpiece all her own using the ….. lesson. You can view many more photos of artists and their creations in the gallery on Creating a Masterpiece's website. This is a subscription plan with monthly or yearly options, allowing you to access the lessons with the whole family and the ability to work through at your own pace.
You can create a piece of artwork yourself with the sample lesson provided on their website. You may find this to be the perfect fit for you children, in your homeschool, or as an extra-curricular activity. To see artwork and read the experiences of other families who have been using these lessons, visit my fellow Homeschool Review Crew bloggers who've been using it in their homeschools. Just click on the image below!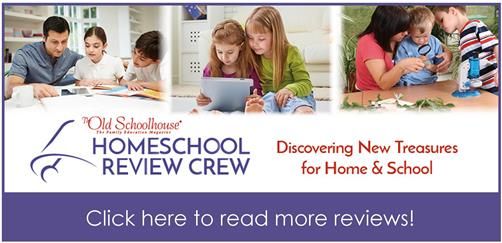 Save
Save
Save
Save
Save
Save