We've recently discovered a delightful set of books written by Susan K. Marlow from Kregel Publications. As a member of the Homeschool Review Crew I received copies of Andi Saddles Up and Andi Under the Big Top, the first two books in the Circle C Stepping Stones series. I am always excited to find quality reading material for my children and these books did not disappoint. We were happy to read and review.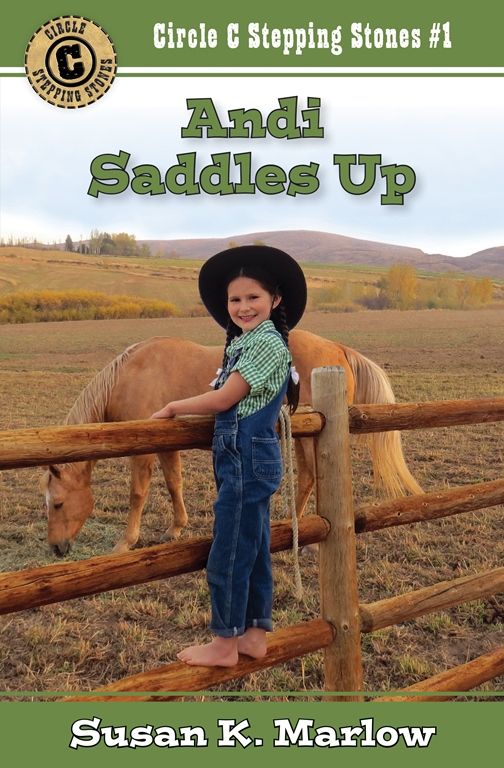 My daughter Rebekah, 10 years old, sat down and opened up the first book right away. (Don't you just love the smell of a new book and the crisp feel of opening that binding for the first time?) The story begins with a birthday wish, then finds the main character in a new friendship that is challenged by circumstances beyond her control. The author weaves a sweet story of childhood with life lessons that build character without being preachy or boring.  You'll have to read for yourself to see if 9 year old Andi gets her birthday wish and if she is able to work things out with her new friend! If you have a horse-crazy girl or an Old West loving boy, they'll love this book.
Andi Saddles Up is not just for girls, boys will enjoy it too! The second book in the series, Andi Under The Big Top, brings our heroine face to face with a boy who lives and works in a circus. You can imagine the fun and adventures that ensue. . . and who doesn't love a circus! We are looking forward to reading this one out loud together (our lunch-time tradition.)
Wholesome books for kids can be hard to find these days and I was very pleased with to find this series.
The Circle C Stepping Stones books are written for children ages 7 to 10. The short chapters are easy to read, just the right length to draw a young reader into the story without losing interest. They are wonderful as stand-alone readers, or as read alouds, but the publisher offers even more.
There are Activity Pages that coordinate with each book, available for download. You can easily turn these entertaining chapter books into Unit Studies, covering Language Arts, Geography, History, Math & Science, Character & Bible, Crafts & Music. The suggested schedule/lesson plan lays out everything you need to know about using the books in this way. You'll also find comprehension questions, vocabulary word practice, crosswords, poetry writing activities, character activities, etc. We have not used these, but I've looked them over and give them two thumbs up. I have used unit studies through all our years of homeschooling and would be happy to give these a try.
There are also Free Coloring Pages you can download on the Kregel Publications website. They are the perfect thing to keep little (or not-so-little) hands busy while Mom reads the story out loud. Bekah is looking forward to using these with her nieces and nephews during an upcoming visit.
The first two books in this series are a hit with my daughter and me. A total of six books are planned and we are looking forward to their release. Several of my fellow Homeschool Review Crew Mates are sharing their thoughts on these books, please visit and see how they've used them. (just click the image below!)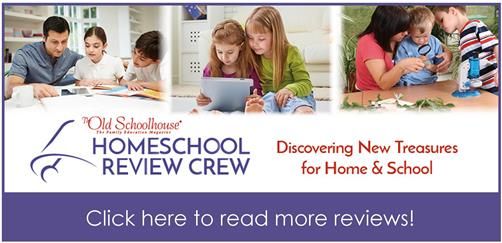 Save
Save
Save
Save
Save
Save
Save
Save
Save