I have a writer in residence. Our 15 year old daughter loves to write and looks for opportunity to jumpstart the writing process whenever and wherever she can. When I was given the opportunity to use Creative Freewriting Adventure from Home School Adventure Co. she was totally on board with the idea.
What is it?
— Creative Freewriting Adventure is a unique set of 10 lessons designed to give students 15 minutes of no-pressure writing, without worries of spelling or punctuation, geared to ages 10 or 12 and up.
We also received a copy of the Creative Freewriting Adventure Coloring Book Edition.
What is included?  — This resource is delivered as a pdf file and is expected to be used about three times per week. There are 10 lessons, each based on classic literature or ancient writers. The student is given a short section to read as a way to spark thought and creativity. Then they are given a writing prompt for open ended writing.
Suggestions for what to include in your writing are given – ideas for dialogue, background, using the senses, etc. The student sets a timer (or just watches the clock) for 15 minutes and dives in, putting pencil to paper (or fingers to keyboard.)
The pdf file is one that can be fillable – student can type their writings directly onto the pages and save on the computer. The pages can also be printed and used by writing the old fashioned way, with pen or pencil, pages stored in a folder or binder. You can also read the lessons and prompts from the computer screen and then write assignments in a notebook or journal.
How did we use it?  — Each assignment is unique and individual so you can pick and choose what order to do them in. My daughter started at the beginning and worked right through from one lesson to the next. She worked through more quickly than recommended, because, well, like I said earlier, she loves to write!
I chose random assignments for my son, based on what I thought he would find more interesting. He is a creative, artistic sort and does write for his own pleasure, but is a more reluctant writer when he is put on the spot or when he thinks his writing is going to be read and critiqued. We are working slowly through the lessons, one assignment per week, to build confidence in writing.
My role as "teacher" in all this was really easy. I looked over their notebooks, skimmed their writing, and gave my students a pat on the back. That's it! No grading, no correcting of spelling or punctuation. Did they put their thoughts down on paper? Assignment done!
The Coloring Book version of Creative Freewriting Adventures was a big help. It gives the exact same assignments and writing prompts as the main resource, but adds fun and interesting illustrations to help make the reading excerpt come alive. I recommend it for reluctant writers or young writers. It's also fun for any writer who would like to let their creativity flow in other directions. It gives visual reinforcement of what the writing is hoping to inspire.
How did we like it? — We liked it! This resource offers a quick, inexpensive way to take language arts lessons a bit deeper. It is easy to incorporate into our week because it only takes a few minutes. My children were forced to think a bit outside the box and stretch their creative writing skills.
The subject matter of the assignments included was from literature or ideas we don't always choose to study, but it was presented in such a way that it sparked thought and discussion which is always a good thing! My children now have material ready for polishing, with potential for future stories, projects and assignments.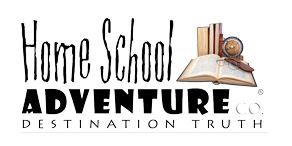 Would we recommend it? — Absolutely. I'd recommend this especially for grades 7-12, but could easily be adapted for younger. Creative Freewriting Adventure can easily supplement any language arts program. This is not a 'how to write' program, but a tool to gain experience in writing. I've heard it said that if you want to be a good writer, then write. . . a lot!
You can see more about Creative Freewriting Adventure and other products from Homeschool Adventure, Co. on the social media channels: Twitter,  Facebook,  Pinterest,  Google+ and YouTube  and you can read what others think of this terrific creative writing resource (as well as other products offered) by visiting my fellow Homeschool Review Crew by clicking on the image below: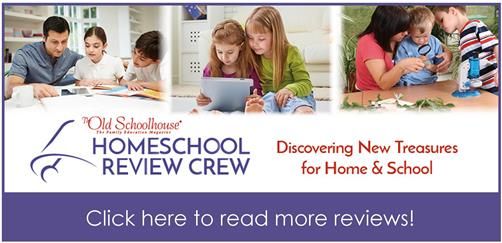 Save
Save
Save
Save
Save
Save
Save
Save
Save
Save
Save
Save
Save