Our family is always happy to find a game the whole family can play together. When I received Unauthorized, the newest game from Chara Games we were thrilled to find out it was one all six of us could play together. This fun interactive card game moves quickly while incorporating a touch of role playing, lessons in community and thought-provoking opportunity for discussion about relationship between people and with God.
What would it be like to be a member of an underground church? Who would be your friends? Who should be avoided? Will you continue serving God if it means going to prison? These may be 'heavy' questions but with this game of strategy we can see how things might play out!
What's included:
Rule book
Role cards
1 dealer card
2 reference cards
Experience cards
Who can play and how long does it take?
6 to 12 people – if you have less than 6, someone can play an extra hand. The kids played this way – 4 people, 2 players each played 2 hands. They thought it was fun this way!
recommended age is 12 and up,  but could be younger. Our 11 year old had not trouble, and I think our 8 year old grandson would have not trouble understanding the rules and concept.
30 minutes! Gotta love a game you can play multiple times, giving several a chance to come out on top. Best 2 out of 3, anyone? Or maybe 3 out of 5?
Object of the game:
Help the underground church to grow OR
Stamp out the underground church
Setting up the game:
The dealer give each person is given a role card. At least one person is a pastor, at least one person is a policeman, all other players randomly receive a role card, these include such identities as a counselor, a thief, a teacher. Or maybe a matchmaker, a clerk, musician?
The dealer deals red cards to the police, green cards to the pastor and the rest of the players receive cards from the rest of the randomly shuffled deck. Red cards represent the state, green cards represent the church, wild cards represent those who are on the fence or can be used by either side.
The Reference card makes it easy to keep track of setting up. Everything you need is listed right there for the dealer.
How to play:
Each game lasts only 4 rounds – these are listed on the Dealer card so it's easy to keep track.
In each round players are asked to take an action (pass to the right or left, turn a card face up on the board, etc.)
In each round, each player takes a turn, choosing an action.
Players also have the option to "speak to a friend" – for a peek at a neighbor's hand, or "ask for parole" – if you are in prison, or "conduct a public execution" – if you are the police.
Dealer changes each round.
After performing tasks for each round, players had up their red and green cards. If they have more red cards they've been won over by the state. More green cards? They are loyal to the underground church!
We had no trouble learning to play as we followed along with the instructions and the cards provided. After a couple rounds we moved quickly through the phases and rounds. To get a good feel for how the game flows and how to play you can view this video made by creators of Unauthorized. The demo video was made early in the creation of this game and I was very pleased to see the high quality materials used in the cards themselves and the packaging. This game is going to hold up to years of game-playing fun!
It was fun to switch up the role playing cards throughout the game. That brought in variety and some unexpected twists to each round and phase. My children's personalities really came out when playing — which of my kids was a more compassionate lawkeeper and which was ready to bring down the hammer, hard! Who might be the best subversive rebel or the most stealthy church-loyalist? The results may surprise you!
You know you have a hit on your hands when your children find creative ways to play, even when no one else is around. After our inaugural games of Unauthorized I discovered our daughter all set up on the living room floor in the midst of a full-on game with her favorite stuffed animals. Though there are of course rules and boundaries to make the game roll smoothly, there are creative ways to get plenty of fun and play time out of it. While she was busy teaching her best friends about roles of the church and influencing others for good, she was reinforcing those same lessons in her own mind. Now, that is a valuable education and she thought she was just playing!
Whether it's a card game or a board game we are always happy to find a game that works for 6 or more people that can be played by all ages. That's hard to find. Unauthorized is something we'll be playing when our grown kids come for a visit with their families, we'll be playing when the youth get together for a game night.
See the fun others are having by clicking on the image below. It will take you to where my fellow Review Crew mates are sharing their experience.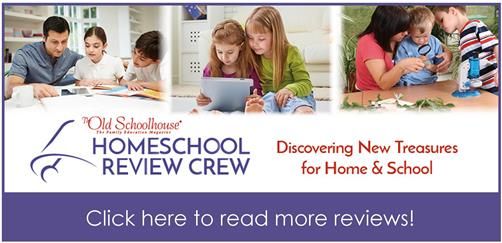 Save
Save
Save