I'm always happy for the opportunity to share a good book or movie with my teen aged daughter so I was excited to receive a copy of the movie Trust Fund from Mapelle Films.  Along with the dvd I also received the book Love Was Near to share with her. As a member of the Homeschool Review Crew, this faith-based movie was sent to me to watch with my daughter and to give you our honest review.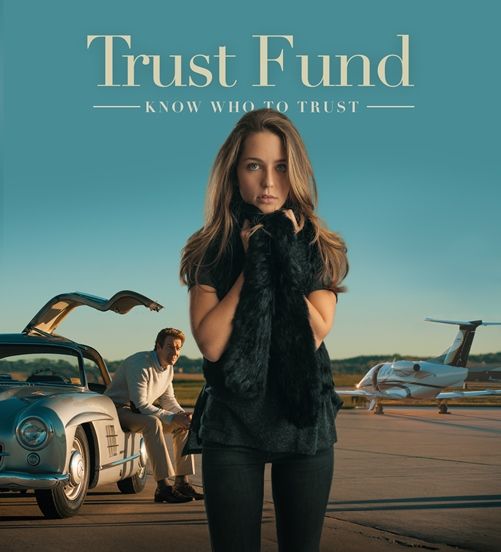 Trust Fund tells the tale of unconditional love. The main character of this modern day prodigal story is Reese, the younger daughter of highly successful publisher. She is a bit of a free spirit – life seems greener in far away lands and she longs return to the romantic lifestyle of Europe. Early in the film she discovers she and her sister were given quite a large trust fund when their mother passed away years earlier. Unhappy that her father had kept this secret and being a headstrong young woman, she decided to dip into her inheritance and take off to follow her dreams. With a little techy know-how, she tapped into the bank account and transferred money via the computer and left her family behind.
Although aspiring to be a published writer on her own merit, Reese seems to get easily distracted and discouraged. Her sister Audrey, working the family business back home seems to be the one who has it all together. If you have ever read or heard the Prodigal Son parable you won't be surprised to find out Reese's sister Audrey makes no apologies for being angry and resentful when their father refuses to intervene or stop the younger daughter from sowing her wild oats. You also won't be surprised to find out Reese's choices bring about difficulty, heartache and regret.
The screenwriter, Sandra Martin, did a nice job with the script. Being advertised as a 'prodigal' story I expected a more religious or Christian message up front.  These themes did run subtly underneath the story line, but not in a preachy sort of way. I think this movie would appeal to many audiences from many different backgrounds.
The cinematography is beautiful! The artist behind the camera is Isaac Alongi. My daughter and I were thrilled (and not surprised, wink wink) to find out he was a homeschool graduate. His family chose to begin homeschooling way back in the early days, even before our family began our homeschooling journey. It is fantastic to see the outcome when you give your children the freedom, encouragement and opportunity to follow their passions and talents. His wife, who happens to be the writer/producer of this film and book, says, "My husband was homeschooled from grade 1-12, and I believe a success story of how creatives are allowed to flourish with the right environment."
The movie is rated PG but has received the Dove "Family-Approved" Seal for ages 12+. I'd say the target audience is primarily teen (possibly pre-teen) and twenty-something women, although women of all ages, men and boys would also enjoy the whole story, making it a good choice for family viewing.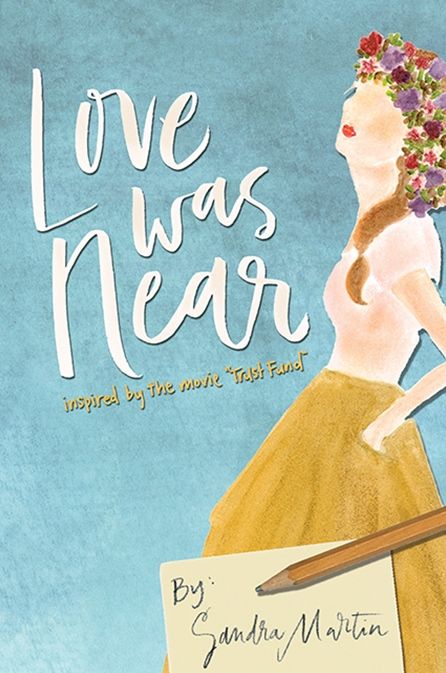 And now, a bonus for you! Love Was Near is a book written by the screenplay writer as a companion book, intended to be read after watching the movie. It digs deeper into what Reese was thinking when she faced the choices she made and the consequences she suffered as a result. I thought the presentation in the book was very clever. Each little chapter gives extra information about themes and scenes in the movie then expounds on them in Reese's own words – diary or journal style. This is followed by "What do you think?" questions with space to write in your own thoughts and reactions. Scripture and bits of wisdom are sprinkled (doodled) throughout, offering insight and encouragement. This book would be perfect for youth group, girls club, mom & daughter study. Having an objective 'third party' may be helpful in facilitating conversations about growing up and making life choices.
Watching Trust Fund gives the background and the chapters are easy to read with discussion questions following each one.  Topics for discussion after watching this movie may include lying, secrecy, choosing whom you'll trust, family dynamics, entitlement – just to name a few.
This may sound like a lot of weighty material to digest, but truly, Trust Fund does not present it all in an 'in your face' kind of way. While I won't say it gives a true-to-life scenario for most of us (who has a $10 million dollar trust fund to split with their sister?) it's an enjoyable movie. Stock up on the popcorn and chocolate, plan a movie night with the girls!
You'll also find a downloadable study guide for personal study or small group discussions. Divided into four parts, each section is based scenes from the movies. You can download the study guide and view the trailers to see if this resources is something helpful to you and the girls in your life.

FACEBOOK   TWITTER  PINTEREST   INSTAGRAM
Don't just take my word for it – see what others are saying about Trust Fund and Love Was Near. You can read all the reviews from my fellow Homeschool Review Crew bloggers – just click on the image below.