We all need help now and then, don't we? As our kids work their way through the schooling years there are times when a little extra practice is a good thing. Summer for instance. Or when a particular subject becomes overwhelming. There are many supplemental learning resources available to help them get the extra practice they need. As a member of the Homeschool Review Crew, I have had the chance to let my daughter use K5 Learning, an online program  over the past several weeks.
This service can be used by all students. It doesn't matter if they are homeschooled or attending public or private school. Their goal is not to provide a full curriculum, but to offer supplemental work in the areas of reading, math and spelling. Those are the building blocks of education and we want our kids to have a good foundation, retaining what they have already learned and be ready to move on to the next level.
This is how it worked for us:  After setting up our accounts, Bekah took an assessment test to determine what level would best for her in each subject. Her lessons and worksheets are chosen based on results of this placement test. It was fairly accurate in our case. She tested at the low to mid range for 5th grade level in most areas. I would agree with those results.
When using this program, the student signs in and chooses whether they will work on Math or Spelling. To grab their attention, they find a random riddle showing on the side – this worked great for enticing my daughter to sign in. After findng the answer she enjoyed stumping the rest of the family! (for those who have not figured the answer to the riddle in this screenshot, I'll share it at the end of this post!)
There is a Parent Dashboard that allows you to see how your students are progressing.  The summary there shows how many lessons have been completed and how they scored on each section.  Another nice feature of the dashboard is the ability to assign lessons and manage the children's passwords.
We found at times the lessons moved along a little slowly, adding in animated rewards that were cute but not necessary, or drawing out the instructions slowly. My daughter did get bored at times because she could not quickly move on if she already understood or was ready to give her answer. For our family, online math practice does not the best choice, especially in the elementary years. The online vocabulary and spelling sections were more beneficial, though. The format was like a word game (think hangman) and with the audio clues and self-check Bekah made progress.
I can see ways this program can benefit anyone who is looking for a resource to sharpen (or keep sharpened) basic math and language arts skills. This might be during summer months, or during travel or even an extended illness.
K5 Learning subscriptions are sold on a monthly or annual basis.  You can set up accounts for up to 4 students. Each account is self-paced which is nice so each child can work at his own level and progress at a pace that works best for him. The cost is $15 a month for one child (or $25 a month for multiple children.) Not sure if you want to invest yet? You can try the program for 14-days for no charge! This includes the free assessment for your student. (Really, I think it would worth it to try the program just to see where you child ranks. I was happy to see what grade level they were performing in different areas.)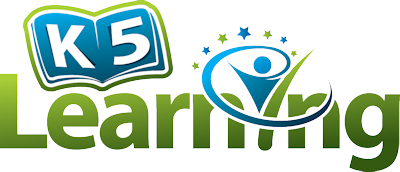 FACEBOOK   TWITTER   PINTEREST    GOOGLE+
You can read more reviews from my fellow Homeschool Review Crew bloggers. Click on the image below to see what they have to say about K5 Learning!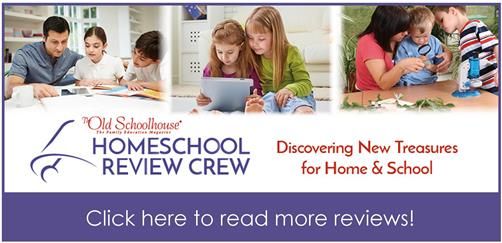 ****Answer to the Riddle "What does a vegetarian car run on?"**** Aspara-GAS, of course!!!


Save
Save
Save
Save
Save
Save
Save