In our home, I'm often outnumbered when it comes to favorite choices of entertainment. The majority of those living in my household get all hyped up over superheros, evil villains, quirky sidekicks. I'm not one of them, but when the opportunity to read and review a copy of Captain Absolutely from  Focus On The Family I knew I'd get plenty of volunteers to step up and give it a go.
CONFESSION: I did not read this book personally. Four of my children have read it, multiple times, cover to cover. This review is based on the opinions and experiences of these enthusiastic readers.
This comic book style 'graphic novel' arrived at our home when I was out of town. My children were on the watch for the package and they tore into it as soon as it arrived. The next day, my 10 year old reluctant reader texted me saying "The book arrived. Guess how many times I've read it."  My answer was 'zero' but oh, boy, was I wrong! She had read it through three times without being told! Let's find out what was so intriguing about this story.
Captain Absolutely is an adventure story that begins with an explosion in the library where Josiah King works. He finds himself waking up in a room full of Bibles. This is amazing because the Bible has been a banned book, something he's never seen or read before. While stuck in this room waiting for someone to find him, he begins reading. And reading. As he reads the Bibles around him a toxic gas fill the room and gives him super powers!
He now has super strength, speed and the ability to fly. Josiah Kind (a.k.a. Captain Absolutely) also has memorized the entire Bible! He knows the Scriptures inside and out and chooses to use them for good.
You and your children will enjoy reading all about the adventures of Captain Absolutely and his sidekick Hana as they work to fight evil and bring Truth and the Bible back to the people.
The list of characters in this story gives you a clue into the variety of challenges (and worldviews) the hero of this story had to face:
Captain Absolutely
Hana
Dr. Relative
Fear Chemist
Unifier
Baron von Confuser
Captain Crastin
Farmer Vile
Mr. Mayor
Hana's Mom
Lord Foulspleen
Nurse Grudge
Blue Cupid
Sloppy Joe
Edward Snooze
Each one represents different a worldview. Reading yourself, with your children or your child individually can be a terrific place to begin some very important conversations in your home. Questions like — What are our beliefs about . . ? Why do we believe these things? How do you see these things? — Having a tool like Captain Absolutely as a starting point can get the discussion going. I was pleased to see a list of questions at the end of the book that can help guide this type of conversation and get my kids to thinking on their own.
Absolute truth. Is there such a thing? This fun, action-packed comic-style book for kids deals directly with this rather deep topic in a sensitive manner. Authorship of this fun read is credited to Wooten Z. Bassett, a much-loved character from the Adventures in Odyssey radio series. His genuine sincerity and good humor speaks to kids on their level, in a way they understand.
A good book takes you to places, introduces you to events and people you never would have the chance to meet. It often inspires creative play. Just for fun, here is a short stop-action video produced by my two boys after reading Captain Absolutely:
This paperback book is a quick and easy read, appropriate for ages 6 to 106! Having a fun alternative and a bit of new variety to their regular school-assigned reading has infused and recharged my kids' love of reading. If you have a reluctant reader or a child who is drawn to the graphic novels that are out there these days, Captain Absolutely from Focus On The Family surely get their attention.
FACEBOOK  TWITTER   PINTEREST   INSTAGRAM   GOOGLE+   YouTUBE

Find out what others are saying about this fun book by visiting the posts from my fellow Homeschool Review Crew bloggers – just click on the image below!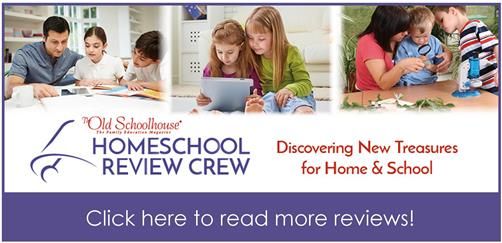 Save
Save
Save
Save
Save
Save
Save