Typing, keyboarding, word processing, whatever you want to call it, our kids will need to know how to type. This hi-tech age of keyboard input is going to be around for a while and infiltrates just about every avenue of life. That's why I was happy to get the chance to use and review The Typing Coach Online Typing Course.
This program from The Typing Coach uses a method of teaching very similar to the way I learned to type in junior high school. Typing was one of my favorite classes! That was way back in ancient times, though, when we used manual typewriters – that's right, no electricity powered my typewriter during third period of my 7th grade year. And yes, I said typewriter, not keyboard. Some things have changed, some have not.
For instance, teaching proper typing skills. The Typing Coach is a typing course in which David Kimball (a.k.a. The Typing Coach) methodically teaches proper posture, emphasizes the importance of practice, and expects mastery. Designed to be a one lesson per week course, this is a combination of online and paper copy lessons/classes that can be worked at the student's own pace.
In order to review this course, I was given a 1 year subscription and was able to set up access for all 4 of my children, with a teacher account for myself. This allows each one to work at their own pace. And as the teacher, I receive progress reports on individual students when they take their tests. The short lessons make it easy to fit into our already full school schedule.
After watching the introductory videos and getting familiar with the site, I printed the helpful charts and student pack then, took a peek at the 7 sections. These short lessons are designed to be worked in order, mastering each level before moving to the next. I asked my 12 year old son to work carefully through this program because he does not yet have good typing skills. He started right off learning proper form and posture through video and audio cues and examples. Then he moved on to the home row.
For the weekly class period,  Noah listens to Mr. Kimball direct him through which finger should make what action, (this builds good habit and muscle memory.) Then he opens a word document, covers the monitor and types using the printed page of that lesson.  He then uncovers the screen and checks for mistakes. He practices until he has no mistakes. Once he's confident he has the lesson mastered, he takes a timed online test, which monitors the mistakes as he goes. Only 100% passes. If he has mistakes, it's back to practice!
This at first was a bit frustrating. If you mistype anything, it can throw everything off, so be sure the caps lock is off, and you don't use the backspace key – these are things will mess everything up. With the monitor covered, he did not notice. Once we realized this it all made sense and we moved on. I do like the background music provided for students as they type – if test should be 1 minute, or 3 minutes, the music plays for that length of time, so he knows exactly when to stop typing.
The lessons began using groups of random letters rather than real words.  I think this helps the student force their brain to think about what it sees and communicate it down to the fingers. This makes a person use deliberate action in what their fingers are typing and not just relying on habit or the familiar.
I am realizing many of the online resources available have large percentage of fun and entertainment woven into it. I appreciate the no-nonsense approach to the course.  It gets right down to business, no-nonsense, just focus in and get it done. In one of the audio lessons, the instructor even mentions in the instructions this method strengthens typing skills to the point it will make real life situations like job interviews and skill tests much easier.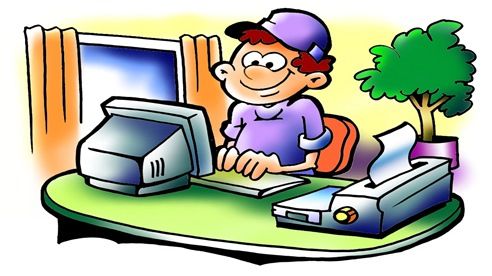 While it has been a challenge for my son to slow down and pay closer attention, he's learning that the age old concept of slow and steady wins the race really is true. I do think it was important for me, the teacher/parent to take time to try the course, becoming familiar with how it flows and what was going to be expected.
The Typing Coach is not just for use in the home but can easily be adapted to a homeschool co-op setting and any classroom. The cost is only $17 per student per year. It's an economical and thorough way to teach typing to children (and adults!)
See how others on the Homeschool Review Crew are using The Typing Coach in their homes – just click on the image below.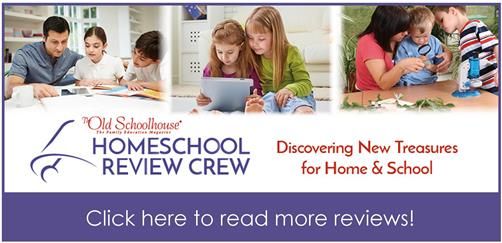 Save
Save
Save
Save
Save
Save
Save
Save
Save
Save
Save