Alternative forms of education are not a new idea to homeschoolers, which is why I was very happy to receive and review a copy of  Internship for High School Credit from Apologia Educational Ministries. The concept of an internship is not new. Until recent times, the most common way to prepare a young person for their occupation was an apprenticeship (the pre-cursor of internship.) It seems this is becoming more popular again and with 3 teenagers in the house and a fourth in the wings, we have a whole lot of life-preparation ahead of us!
This new publication from Apologia is designed as a tool to guide a student and his parents through the process of finding and experiencing an internship while in high school and receive credits for their transcripts as well. In the past, our family used our own version of apprenticeship evaluation for opportunities our children had during their high school years. How wonderful it is going to be to have a resource with everything we need already laid out for us!
Our daughter Esther recently turned 16 and is looking at her future, wondering what path is the right one for her. At this point, she is not making plans to attend university, so we are looking at ways for her to gain experience in other areas. While she is not quite ready to jump into the whole internship thing quite yet, this resource is helping her gain confidence by helping her prepare for what may come. We have both read through the guide and are now building a list of ideas for her to pursue —  the local library? our small town ice cream parlor? child care? online writing opportunities?  The possibilities are endless!
Internship for High School Credit is a spiral-bound workbook. It is only 99 pages long, but packed with useful information. It includes:
Part I: Getting Started — The focus in the first section is to determine what type of internship the student would like to pursue,  how to create a resume, how to prepare for an interview, etc. It also discusses the things you need to know in order to give your child high school credit.
Part II: Information for Parents — This sections provides helpful information for parents who are overseeing the whole internship process. We need to be aware of things like child labor laws, how to document internship on a transcript, how to determine number of credits and grades, etc. You'll find all you need to put your mind at ease here!
Part III: First Semester — You'll find worksheets for setting goals and tracking hours in this section. There are also questions for student to answer as a way of documenting their experience and logging observations. This is a simple and effective way of collecting all the information you'll need in order to evaluate everything at the end of the internship.
Part IV:  Second Semester — Similar to Part III, this section includes recommended activities and reports appropriate for a later stage of the internship. This resource is set up for a 16-week course of study – 8 weeks each semester. It can easily be adapted to any schedule that works for your family, potential employer or supervisor.
Part V:  Course Wrap-Up — Now that your child's internship is over, he will have a final writing assignment and learn how to write a thank you letter to his supervisor. The student also receives tips on how to update his resume and asking for a letter of recommendation.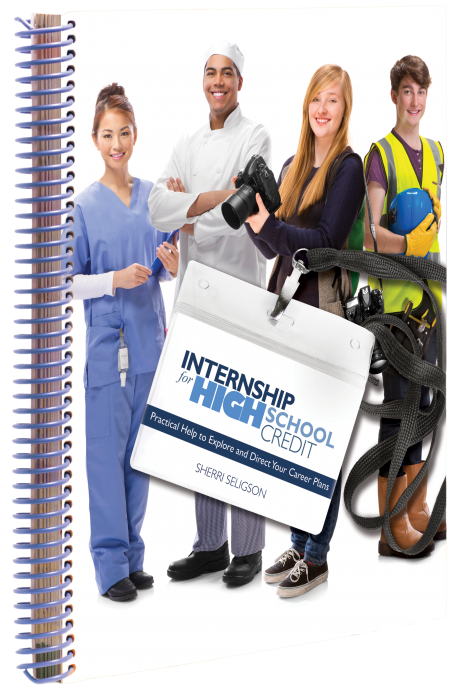 Whether your child knows exactly what she wants to be when she grows up or has no clue, whether he has plans to attend college or has not interest in secondary education, an internship is an excellent option during high school.  They gain real life skills, gain experience in a variety of situations, learn they love something they never considered or dislike something they thought they might pursue. It can be an invaluable learning experience. What better time to learn theses lessons than while they are still living at home, before they venture out into the big, wide world all on their own?
We have been fans of Apologia for many years now, and this new book of theirs fits very nicely into our homeschool. You don't have to be a homeschooling family to use it – this will guide any parent through the process of helping their kids prepare for life!
FACEBOOK   TWITTER  PINTEREST  INSTAGRAM   GOOGLE+   YouTUBE
Other Homeschool Review Crew families are testing out this Internship course. You can learn about their experiences by clicking on the image below. You'll also find information about Apologia's How to HOMESCHOOL with Stunning Confidence, Contagious Joy, and Amazing Focus (DVD & Coursebook) – it looks terrific, too!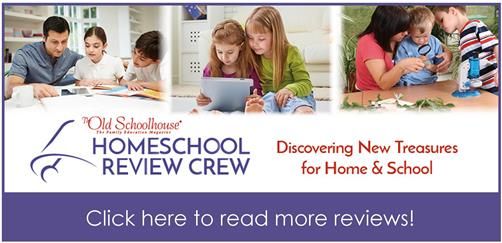 Save
Save
Save
Save
Save
Save
Save
Save