Like it or not, computers play a big part in our everyday lives. They influence the way we live, play, work – even the way we shop! This is the world our children will have to learn to thrive in, so when we had the chance through the Homeschool Review Crew to try out a computer science through CompuScholar, Inc. we said, "Yes, please!"
Our 14-year old son has been expressing an interest in a career in computer programming/engineering and is needing to up his computer skills. Digital Savvy, a new online computer course offered by CompuScholar, Inc. provides exactly what he needs. It is designed to give the student (child, parent, adult) fundamental computer instruction.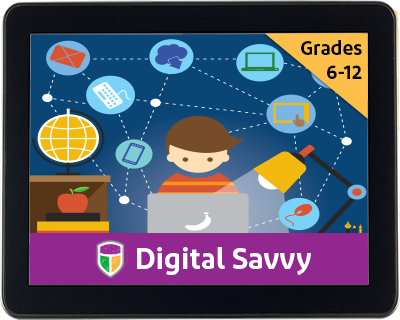 Many of the 'what, how, why' type of questions I'm asked by my kids and could never answer are addressed in the course. There are 25 chapters with structured lessons that include a Lesson Video, Lesson Text, and Lesson Quiz. The lessons are short, maybe 20 minutes to complete, and are self-guided.
Completing one lesson per week is what is recommended, with 3 or 4 lessons per chapter and an online test at the end of the chapter. There are also quizzes along the way to keep the student focused and to help them process what they are to be learning.
The lessons cover topics such as:
Fundamentals of Computer Hardware and Software
Computer Operating Systems and Networks
Word Processing, Spreadsheet and Presentation Projects
Building a Web Page (including design, images, animation)
Online Safety
and MORE!
The lessons, videos and instructions can be worked independently but also with a group of 2-4 people. This works great for a homeschool family, or a co-op setting or even an after school club. There is a syllabus included that helps you schedule out lessons plans suggested for each chapter.
Here's how it's working for us: Gabe logs on with his own student name and password. He clicks on the course he is working on (Digital Savvy) and it takes him to the list of chapters. He chooses the chapter he is currently working on. On the next page, he scrolls to the lesson he's doing, and clicks on whatever activity comes next.
I have a teacher account I use to log in myself that is linked to his. I have access to everything he does, I can check his progress, and it contains a Teacher Guide and the Quiz Answer Key. I can manage our accounts from here as well. The parent/supervisor is responsible for grading the activities and projects.
There is also technical support for parents or leaders, which is a very good thing for those of us who are not very computer savvy.  To use this course and complete the hands-on projects you'll need access to a computer (PC or Mac) laptop or tablet, making it very convenient. It is all very accessible and very do-able.
Nowadays, on our weekly trips to the library, Gabe is checking out books on programming and coding and computer languages. He has also taken the initiative to build his own computerized robot using knowledge he's gained from these lessons. He's researched what supplies he needs, how to connect and combine them, and is learning how to code a small mother board to make his creation perform the tasks he wishes. All because of what he's learning in these classes. How cool is that?
Gabe says: "This class is great. I did not have to know much about computers in order to get started with Digital Savvy and you don't need to have someone else explaining it all. The instructor is good at explaining the lessons. I like the quizzes because you have to pay attention to the lessons in order to answer the questions. I'm looking forward to the upcoming lessons."
Another bonus — This review period for using Digital Savvy was scheduled  and overlapped with an extended, cross-country vacation our family recently took. How wonderful that our Computer Class traveled with us! Gabe was able to log in and complete portions of his lessons while staying in hotels and visiting family. Now, that is a versatile education.
Our family highly recommends starting out with Digital Savvy  as an introductory computer science course and then build on that. It's excellent for any middle school or high school aged student and perfect for adults who want to learn how their computer works, too. It easily fill the requirement for a one-year Information Technology class.

Besides Digital Savvy, they also offer courses on web design, Java programming, game programming, etc. You can purchase these courses with a month-to-month option or with a yearly subscription. You can purchase Digital Savvy or any of the offered computer science courses through CompuScholar, Inc. with a month-to-month option, ideal if you'd like to see if it's a good fit for your student & family, or an annual subscription for a full year of study. You can purchase as self study option or one that is teacher supervised.
 You can visit and learn more about CompuScholar, Inc via social media on their Facebook page and on Twitter. Some of you may remember this company as Homeschool Programming – they've expanded and updated and are better than ever under the name of CompuScholar, Inc. You can see how my fellow Review Crew members are using the various classes by clicking on the image below: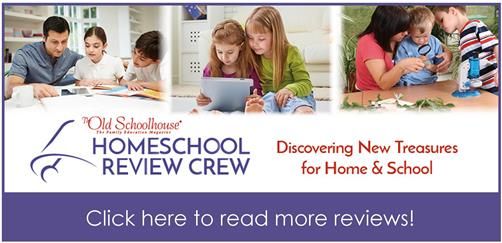 Save
Save
Save
Save
Save
Save
Save
Save
Save