My children have recently had the opportunity to travel the world and visit new cultures through art lessons offered by ArtAchieve. We were given access to an online subscription for the Entire Level II lessons given by John Hofland, an elementary and middle school teacher who studied drawing and design and has experience with theatrical stage design.

As we dove into the lessons provided for this review, we discussed how historians, archeologists, sociologists learn much about cultures and people groups from their artwork. We can know how they lived, what they ate, what was important to them by viewing samples of their artwork.
All lessons are drawing lessons, with instructions for finishing with a variety of mediums. Colored pencils, acrylic paints, markers, watercolors, pastels, printer paper are some of the most used options. These are supplies we already had on hand and so there was no extra investment in supplies. Very nice!
First thing to do is read through the section of Tips for the Teacher. It's full of helpful information and encouraging words for guiding your children through any art lessons. There are recommended warm-up exercises to stretch and relax. The instructor highly recommends background music (links for his recommendations available on the website.) And then there are the Cross Curricular Connections where you can learn more about the people and culture associated with each lesson (more on that later in this post.)
These are the steps my children used to create a Swedish Dala Horse (Level II-Art Lesson 1):
Start the background music – we stepped out on our own on this one, with a little Celtic instrumental or some James Taylor & Carole King (whatever inspires you, eh?)
Watch the powerpoint slide show all the way through to get an idea of what exactly a Dala Horse was and what would be expected to create one. There is a video provided for each lesson, but we preferred the power point, moving forward at a pace that worked for us.
Work the warm-up exercises. Using the pdf file provided, I printed out a copy for each child. Using a thin black marker they drew/copied the sample drawings that laid the foundation for the upcoming lesson. Some might be tempted to skip these, but they are very helpful and really do prepare the hand, eye and brain for the creation/sketching process.
Imitate the action shown on each slide of the lesson. Mr. Hofland walks you through point by point, line by line, showing placement and perspective. They were able to sketch on their own with no instruction from me.
Embellish their drawing with flourishes of their own choosing. This is where the imagination really gets a chance to go to work. The drawing portion can feel like a little work, but this is the FUN part!
Color! The instructor gives guidelines for the type of color or how many different choices would make sense for this particular piece of artwork, but the child is encouraged to choose what is pleasing to their own eye.
Display their work. The final result is a beautifully created image on a flat piece of paper. Perfect for slipping into a card or letter for Grandma or a pen pal.
Earlier I mentioned Cross Curricular Connections. Another aspect to the lessons offered by ArtAchieve is the ability to study more deeply the country of origin of the project.   the in the lesson plans. cross curricular free links and information within the lesson description to allow you to create an entire lesson or mini unit study around the art project.  For example, in The Elephant from Ghana, students are encouraged to read the book The Artist Who Painted a Horse by Eric Carle.
These art lessons are appropriate for a wide range of ages. In general, Level I is recommended for ages 5 and up, Level II ages 7 and up, Level III ages 9 and up, and Level IV for 10 and above. I think Level I would be a good start for anyone with no background in drawing, no matter what age. Trying the free Czech Cat lesson is a good place to begin to see if you are not sure. One lesson per week is a good pace and keeps everything interesting.

Parents and teachers can choose from several options for purchasing art lessons from ArtAchieve. I really like that we can choose what best suits our budget and the needs of our children. This is very nice when working with several children of various ages and abilities. The website is easy to navigate and we have flexibility in how we use the lessons.  You can choose a lesson that looks the most interesting or choose one that goes along with to your current studies.
Would you like to see how other families have used ArtAchieve? Click on the image below to see what other Homeschool Review Crew families thought!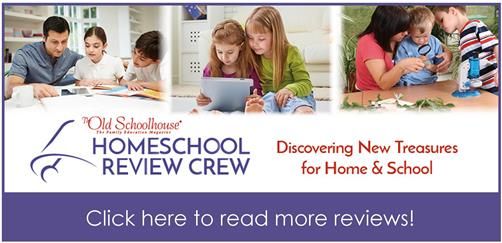 Save
Save
Save
Save
Save
Save
Save