Math is not my thing so as a homeschool mom I'm always on the lookout for resources that make the role of math teacher easier. No-Nonsense Algebra from Math Essentials is one of those resources that is coming to my rescue this year.
What is it?
The work-text (a softback book similar to a workbook, but is used as a text book) is basically an open-and-go resource. It comes complete with everything needed, except for the online video portion of each lesson. When you purchase a book, you'll find a code printed on the first page of the book to access these videos.
The lessons are broken down into 5 sections:
The online video (accessible on the website with the code that comes with the book for no additional charge)
Introduction (written to the student, explaining the concept of the lesson)
Examples (specific illustrations showing how to work problems using the lessons concepts)
Exercises (problems to be worked using what student has learned in that particular lesson)
Review (a little practice using some of what they should have learned so far)
The short lessons (usually 20 minutes or so) are student-led, follow a simple and straight forward method, and follow a clear progression of concepts. The video lessons are given by Richard W. Fisher, a math instructor with over 31 years experience. He guides the student through each topic using a white board. You do not see the instructor but you can clearly hear and understand his explanations while viewing the problems on the screen.
The first sections cover things a student should already know at this point. These concepts are covered in Pre-Algebra courses and provide a good review for the student. My son is just beginning the Algebra text we've used for all our kids and had no problem working through these lessons. It was actually a good thing for him to see that, yes, he's learned what he needed in order to be prepared. This gave him confidence, and reassured me he had retained things.
The chapters cover everything from Necessary Tools (adding/subtracting integers, positive & negative decimals, Exponents & Square Roots, Factors & Multiples,  Percents, etc.) to Solving Equations to Graphing, Linear Equations, Polynomials and more. The last chapter also addresses Algebra Word Problems.
At the back of the book you'll find:
a glossary of terms
charts showing formulas & symbols
a multiplication table
Fraction/Decimal Equivalents
Solutions
and more
If your student is tempted to view the answer key at the back of the book, you can either remove them or close them off with binder clips or rubber band. I did not find this necessary, since to get credit, my son had to show his work and how he got the answer. That is what he was given credit for, not just the right answer. And to be honest, once in a while, it helped me to see the answer and work backwards to figure out how they got there!
How did we use it?
Gabe, ready for Algebra I, used No-Nonsense Algebra this summer to reinforce the concepts he's already learned and to double check his skills to see if there were any gaps.
Using the lessons as recommended, he watched the video (sometimes working the example problems, sometimes not) then writing the problems for each lesson into a spiral notebook. This was important because the book itself really does not leave enough room to show your work.
At the risk of sounding like a broken record, I'll say it again – "Show your work!" This is so important. It's one of the things our older boys saw in their higher level college math classes – students are not taught to show their work!
As Gabe worked, it was clear he was having no trouble with the review lessons covering the pre-Algebra skills so I had him watch the videos, but not work all the exercises. We then moved ahead to the next section and tested to see where new material and concepts were being introduced.
At this point, he's slowed the pace a little, taking more time to work the example problems along with the video and taking care to show all his work on his page.
What did we think of it?
No-Nonsense Algebra gets an 'A' rating from our family. We'll be keeping this one on the shelf ready for future use. It is an excellent tool for reinforcing Algebraic concepts. With it's simple, straight forward lessons clearly laid out, I think it would be very good for struggling math students. Being able to follow along and work example problems with the step-by-step lessons on the video, then working those same steps on their own paper helps them see clearly the what, the how and the why of it all.
I also recommend it for any student who will be taking the ACT or SAT exams, especially if it's been a few years since taking Algebra. I've read math scores are often lower than expected on these college entrance exams because the student's basic algebraic skills are not sharp. This book is exactly what they need to sharpen them!

Homeschool math at the high school level can be intimidating but No-Nonsense Algebra from Math Essentials makes it do-able for parent, teacher and student. I'd be ever so happy if you popped over to read how others are using the terrific math resource. Just click on the image below to visit my fellow Review Crew members: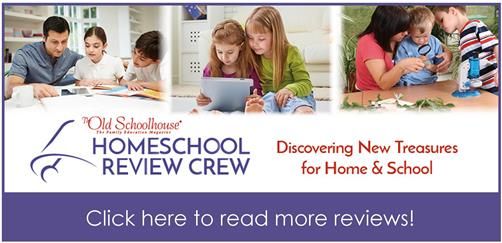 Save
Save
Save
Save
Save
Save
Save
Save
Save
Save
Save