Summer time means it's time for berries. I love having them fresh for my family when they are in season, but I also try to get some preserved for use when they are not in season. Today my friend Jennifer (from the Faithful Homestead blog) is here to share with us how easy it is to can our own blueberry pie filling for use all year long. What a treat!
~-~-~-~

One of my favorite things to can are pie fillings. They are versatile and convenient; great for any last minute dessert ideas. If you are new to canning, canning fruits and pie fillings are a great way to start. Most can be done with the water bath method which many people find less intimidating than pressure canning.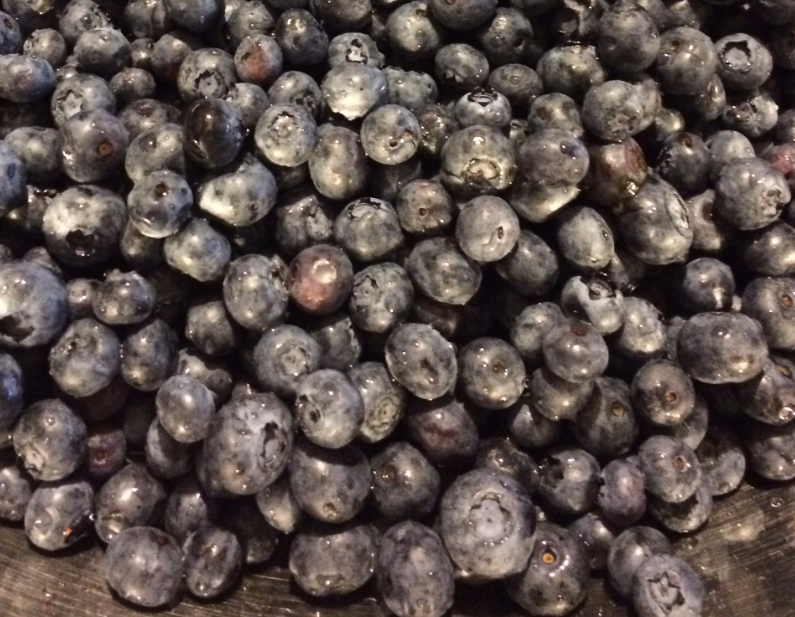 Let's walk through the steps to make your very own blueberry pie filling.
Gather Your Ingredients
2 1/4 cups Clear Jel
6 cups Sugar
7 cups Water
1/2 cup Lemon Juice
6 quart washed Blueberries
Note – Clear Jel is the only safe thickening agent for canning pie fillings. It can sometimes be hard to source but some places that I have found that carry it include Amish bulk food stores and through Amazon. (*Linda's affiliate link)
Let's Get Started
It is recommended to blanch the fresh blueberries by putting them in boiling water for one minute. Start the timer when the water returns to a boil after blueberries are put into it. Drain and set aside.
Note – You can also use blueberries that were previously frozen just make sure they are thawed out prior to use. Since they've been frozen there is no need to blanch them.
In a large stock pot (the goal is 7 quart of pie filling so allow a big enough pot for it) mix together the Clear Jel and sugar with a whisk. (It's import to not have big clumps of Clear Jel when the water is added.) Add cool water and stir well with a whisk.
While you are making the filling, begin heating the water bath canner and water. That way, when your jars are filled you're water will be fairly warm and won't take as long to boil.
Cook the Clear Jel, Sugar and water over medium-high heat until the mixture begins to boil, being sure to stir constantly. It will become thick and tranparent as it begins to bubble. Please use caution because if you stir with too short of a utensil it can pop out on you when it starts bubbling; learn from my mistakes on this one.

Once the mixture has become thick and transparent, add the lemon juice and boil for one more minute. Gently stir in the prepared blueberries.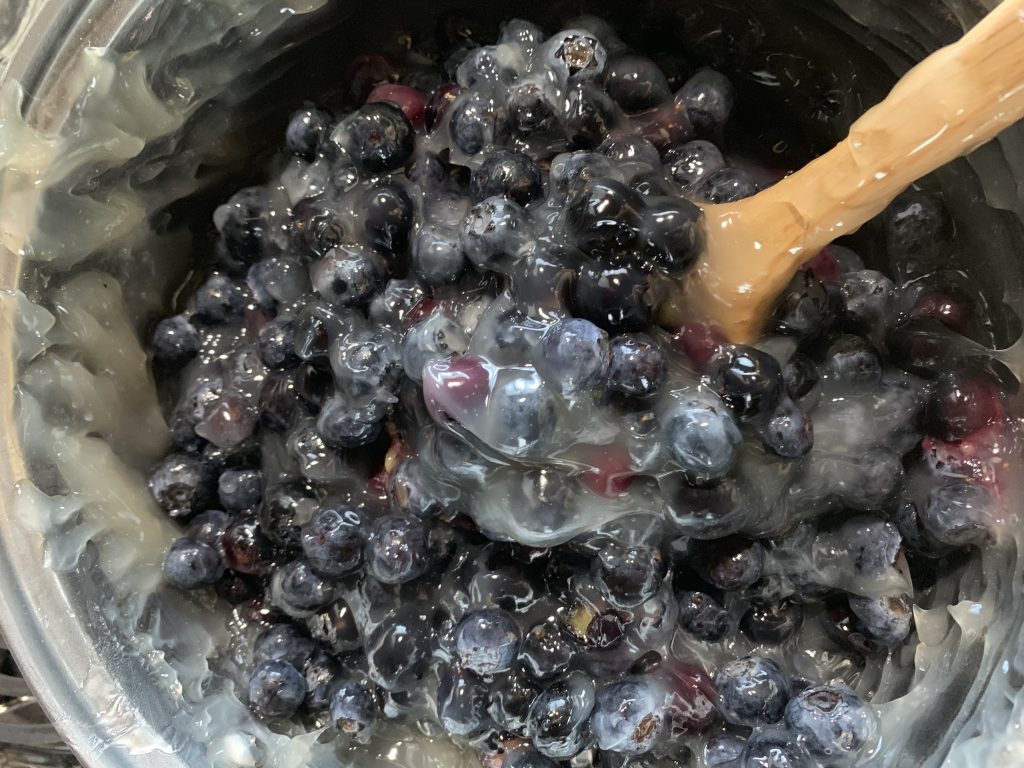 Ladle this beautiful awesomeness into clean, sterile jars to be processed in a water bath canner, being sure to leave 1 inch of headspace. Wipe the rims of the jars to make sure there will be a good seal. Prepare your jar lids by the manufacturer's recommendations. Securely fasten jar lids and rings.
Process the Jars in Waterbath Canner

Remember to start your timer when the water returns to a rolling boil after placing the jars in it. I have found that if I turn off the burner and allow the water bath canner cool some before removing the jars that I don't have as much trouble with the pie filling venting out of the jars.
Last Step – Enjoy!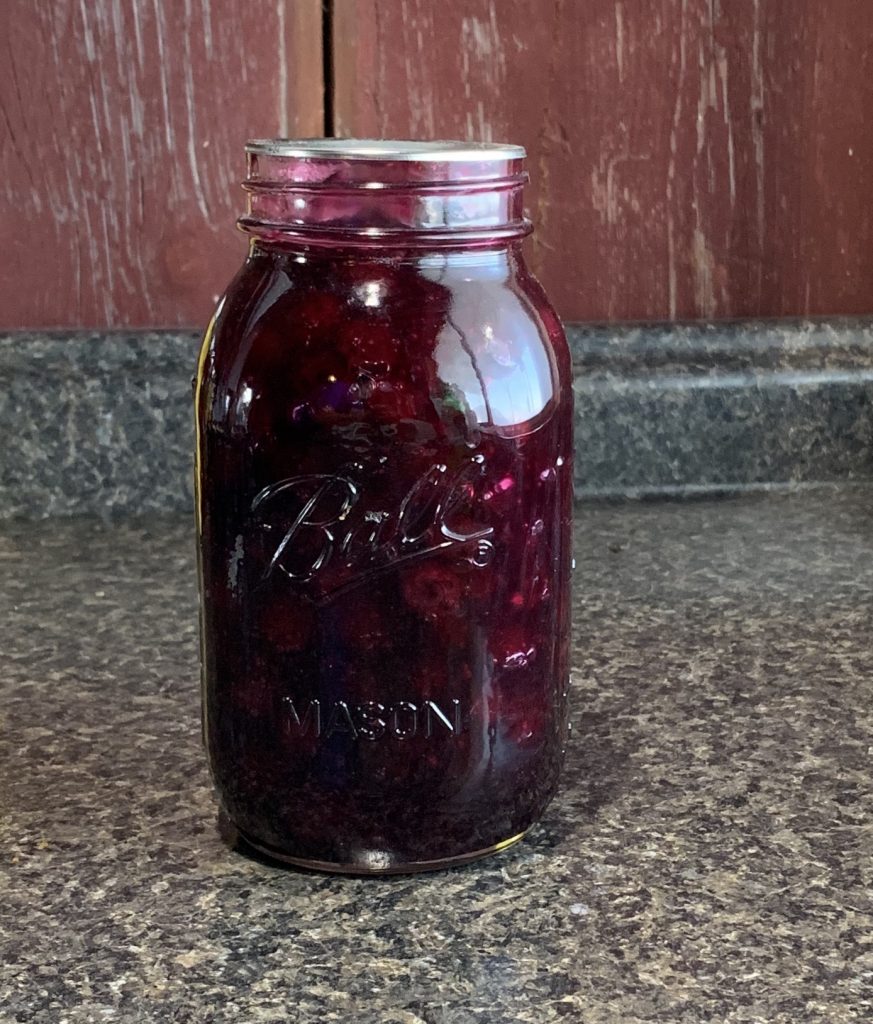 Blessings,
Jennifer