There's a special lady I know who loves Jesus, loves her family, loves life. Her gentle spirit has ministered to my own turbulent spirit on many occasions, often when she had no idea. Her name is Nancy and today she is sharing with you the reflections she's had as I asked her "What has been the good, the tough, the joy, the hardships of homeschooling?"
Though we've known each other only about half the years we've been homeschooling, our families both began this wonderful, crazy adventure of educating at home more than 25 years ago, with still a few years left.
We have both graduated several from our homeschool and still have children to see through to that goal. We both now have married children and are welcoming grandbabies to our families. And still, we both have things to learn. God is still growing us.
Here's what Nancy has to say about her experience homeschooling their six children for more than twenty  years:
I am pleased with the relationships that homeschooling fostered.  I think they helped us avoid the turbulence of the teen years that so many others speak of.  And the relationships continue into adulthood  with their spouses.

Relaxed schooling, willingness to be free from outside expectations, gave us many precious memories:  snuggle moments, messy science experiments, laughter over '

midnight

math'.   I think it also helped some of my late-bloomers avoid labeling themselves 'dumb'.  And when they were ready….they flew!

Being elbow-to-elbow with each other all day gave us opportunity to see each other as sinners, confessors, and forgivers.  Mom included.  Jesus lives in those things, so although uncomfortable, it is good.

If I could do it all over again, I would have tried harder to maintain the same church relationship through all the years.  I think that would have given a beneficial continuity.

In retrospect, I would have asked for more help:  from my husband, from people outside our home.  I would have paid for help.  Often the burden was too much.

I would have avoided 'how-to-homeschool' books and conferences.  They are not bad…but sometimes my reaction to them was.  At times there was an "it's supposed to look this way" box that I tried to cram my family into.  For years I had a policy that I read my Bible first, and honestly didn't have time to read anything else.  I was not discerning enough to process outside things I heard and read.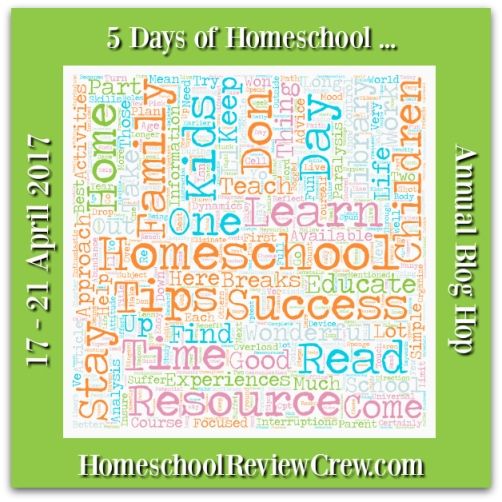 If you'd like to visit with more veteran homeschooling moms, check my intro post for a list of five in this series. You'll find more encouragement from homeschooling moms who are sharing their own 5 Days of Homeschool series below:
Save
Save
Save
Save
Save