History comes to life for my kids when we listen to the audio dramas from Heirloom Audio Productions  and their most recent production of  Captain Bayley's Heir did not disappoint! While most of the G. A. Henty novels we've read took place in some exotic place in other parts of the world, this one actually brings us to the wide open space of the western United States way back in the Gold Rush days.
With their latest adventure, Heirloom Audio Productions travels to America with Captain Bayley's Heir! We received this cd set for purposes of this review just as we were heading to Maine for summer camp. Perfect timing! We were entertained along the way, but also set our minds and hearts on subjects such as getting along with others, showing grace and bestowing forgiveness.
In Captain Bayley's Heir we meet Frank, a young man in London, England who's falsely accused of a crime. Rather than facing his accusers he makes his way across the ocean to America. He finds himself in all sorts of adventures, meets many colorful characters as he travels west – people with names like Rube and Abe and Dickens (don't these names make you want to listen in?).
He braves storms on the Mississippi River, survives Indian attacks, and comes face to face with his own memories and the things and people he's running away from. As Frank travels west on the wagon train, headed for California, we see him learning lessons in grace and forgiveness. This story is full of character lessons we can all use, but they are presented in such a beautiful way, we don't mind hearing them and the listener cannot help but apply to themselves. Even the children!
We have been listening to the CD set in the car, at bedtime, during lunch. But my kids have also been listening to the online audio version while working on the computer. Also included with the purchase of the set is access to the online study guide and activities which take an entertaining story and turn it into a history lesson and Bible Study as well!
The Study Guides include a lesson of sorts for each chapter (or track) – these can be used as actual literature and history lessons, or can be used a discussion starters as you listen along with your kids.  For each section you'll see 'Listening Well' and 'Thinking Further' and 'Defining Words.'  These list out questions and activities to encourage comprehension, critical thinking, vocabulary-building and the like. You'll also find ideas to 'Expand Your Learning' if you want to take your study even deeper. Great ideas for hands-on activities and further research!
We've fully enjoyed listening to Captain Bayley's Heir but have not utilized the study guide like we did when we were listening to In the Reign of Terror. We have enjoyed the soundtrack (which is amazing!) and the read-along script, that comes as a bonus in the Live Adventure Club.
My children have read several G.A. Henty novels over the years, and listened to a few of them as audio books, but these Heirloom Audio Productions are our favorite way to soak up the Henty Classics. They are high quality, entertaining, and true to the original. Heirloom Audio now has a website subscription service available called  Live the Adventure Club. There are all sorts of bonus material for each of the stories they produce. I think there are eight now available. The Cat of Bubastes is on our list to purchase next! We have had a lot of fun exploring it and checking out the various resources and downloads. There's so much there and we look forward to digging into everything when we get the chance.
 FACEBOOK     TWITTER    INSTAGRAM      GOOGLE+
You'll find plenty of others sharing their opinion and experience from Review Crew members when you click on the image below: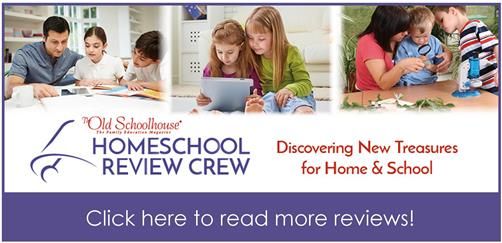 Save
Save
Save
Save
Save