Improved speech, memory, attention span are all things we homeschooling moms hope for as we educate our children. I was excited and curious when I received the opportunity to review Forbrain from Sound for Life LTD. I had never seen a product like this but the whole concept caught my attention.
The first thing we did after taking the bone conduction headset out of the box was to charge it. The charging cord plugged in just like I charge my cell phone, so that was easy. Next, everyone had to try it on – I have some big sci-fi fans in the house and this reminded them of something out of a futuristic television show or movie. They had a lot of fun messing around at the start, but I wanted to get down to business and see how we could use this to improve things like memory, speaking, reading.
How Does It Work?
The headset sits lightly over the ears. As a person speaks the microphone/filter pick up their voice which is amplified as a sound transmission through bone conduction. Rather than having the ear buds we are all so used to, this headset has little conductors that set on the bone just in front of the ear. The vibration made by the sound of your voice is converted to an electrical pulse which is directed to the brain – so, your voice stimulates your brain.
Your voice creates a loop through the bones of your skull to your brain. That's my simple explanation – for a better understanding, you can watch this video:
Who Could Benefit from Using It?
Forbrain can be a helpful tool for both children and adults (ages 4 and up is recommended.) Anyone with attention difficulties, or those who have language and speech issues, or people who want to improve their short-term memory. The concept is that when you wear their headset you speak, your brain receives the impulses through the headset via bone conduction and your brain triggers nerve receptors directly, creating memory paths and allowing you immediate feedback.
Anyone needing help with fluency, attention span, concentration and comprehension could benefit from using Forbrain. This could be a helpful tool in the classroom, speech therapy sessions, occupational therapies, acting class and so much more.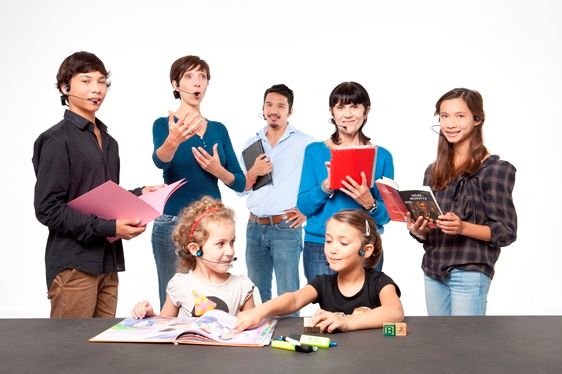 How Did We Use It?
I had a few different goals when we began this review:
improvement in fluency when reading outloud.
improvement in musical tone when singing.
improvement in lazy, mumbled speech.
improvement in memory work.
I asked the children to wear the headset for at least 15 minutes once a day (not to exceed 20 or 30 minutes twice a day.) Each person has an area or two where they could use some improvement so we set about seeing if we could make a difference.
What Did We Think?
Forbrain is easy to use, but the hardest thing is to wait for results. While there may be some people who show significant improvements and changes immediately, most of us will need to be committed to be consistent and make comparisons over a longer period of time.
After using this for several weeks, I have seen:
improvement in my son and daughter's fluency when reading outloud. I do not know exactly what clicked, but I believe the headset helped them hear their own voice as they read Bible verses out loud. Their brains seem to find a nice easy rhythm that was pleasing to their own ear, which makes it more pleasant to everyone listening to them read out loud.
improvement in my children's musical tone when singing. Have you ever seen a performer hold their hand over one ear as the sing? I think it is not just to isolate their own voice or to block out someone else's, but to direct the sound directly to the brain. With my children in a musical theatre production later this school year, I am happy to see the Forbrain headset is the perfect tool to help them hear their own voices. They may never get to Carnegie Hall but with practice, practice, practice, their singing abilities are improving!
improvement in lazy, mumbled speech. Oh, my, this mama is happy about this one! Our family tends to be on the quiet side, a little timid when talking with others. Wearing the headset during regular conversation at home has helped my children hear how their words are often muffled and lost as they speak. This made more impact than Mom saying "Speak Up!" By hearing their own voice, they gained confidence in speaking words outloud. They are more comfortable now letting others hear their speaking voices.
improvement in memory work. We are still putting this one to the test, but my daughter seems to have responded well hearing her own voice speak memory verses and spelling words out loud using the headset. I'm looking forward to having one of the boys use it while practicing Latin memory work this winter.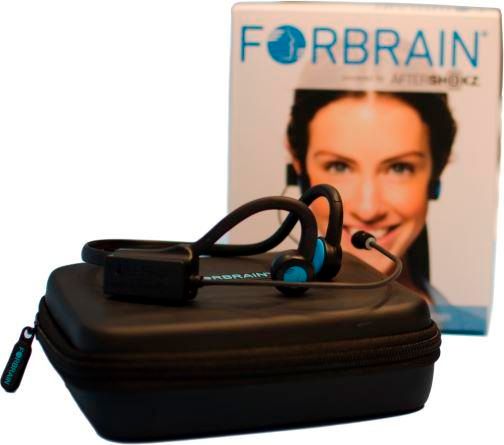 Making a recording (video, audio or both) at the start, then periodically will be the best way to determine how beneficial Forbrain is for you. This is something I wish I would have done. I still might! If you have a beginning or struggling reader I highly recommend this.
My kids' reactions were:
"It's a little weird hearing yourself talk at first but then you get used to it."

" It was fun hearing my own voice."

"It's a helpful tool for music/singing training. It helps to hear how you sound."

"It was . . . interesting. My voice did not sound like I expected it to. I think it will help memorizing things."
If you have a child with behavioral struggles, I suspect using this device regularly could be very helpful. Hearing one's own voice can cause a person to stop and take notice.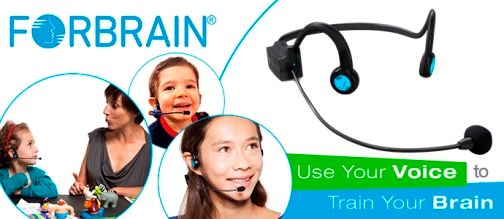 I'm intrigued with the idea of using this headset for someone who has an auditory processing disorder or a child with ADD. I think this would be an excellent tool for someone learning English as a second language. See how my fellow Crew Mates are using Forbrain by clicking on the image below: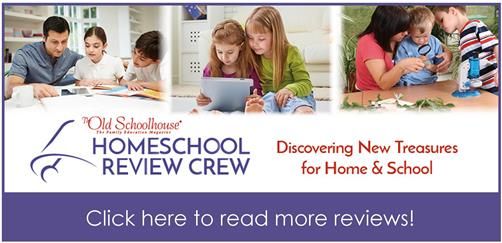 Save