One of my favorite things about homeschooling is the chances I get to 'do art' (a.k.a. craft projects.) Recently our medium of choice was Rigid Wrap and CelluClay Quik-Sculpting Kit from ACTÍVA Products. Rigid Wrap is a mesh cloth that becomes mold-able when dipped in water and creates its own plaster coating, which becomes stiff when it dries. CelluClay is a paper mache type product (cellulose = paper) which can be molded and pressed into any shape imaginable after it's been mixed with water.
As a member of the Homeschool Review Crew, I received a Quik-Sculpting Kit that included:
2-4" wide rolls of plaster embedded Rigid Wrap
8 oz of CelluClay (a paper mache medium),
instructions
I also received a full-color ACTÍVA Products' Favorite Sculpture KIDS CRAFTS project ebook. It includes photos and instructions for several projects, perfect for kid crafts and homeschooling art projects. (You'll need to register on their website to receive the project book.)
We created four different projects (with plenty of material left for more) – a Trinket Bowl, a Bottle Sculpture, Beads for a Necklace, a Sculpted Robot. The bowl, bottle sculpture and beads were all created using the Rigid Wrap fabric.
We opened the package and unrolled a length of the fabric.
Next we covered our form (a small bowl) with plastic wrap.
Then each person cut strips (triangles shapes work great for curved surfaces, narrow strips were cut to wrap around a straw for the beads) – enough to cover entire mold or shape.
Dip and Drape. Each piece of the wrap needs to be dipped into water, letting excess water drip off, then placed onto mold, overlapping edges. It's also important to rub the damp filler material that coats the fabric so that it fills in the holes – this creates the stiff surface on the finished project.
Allow to dry – the length of time depends on the size, shape, thickness as well as the environment. Our pieces took longer than the directions mentioned, but it was a cool, rainy day. We used a hair dryer to speed the process along a bit. Remove sculpted piece from its form. Trim edges and fine-tune. You can rub or cut off rough edges, or use a bit of sandpaper to smooth surface.
Choose your paints. Craft paints work great and are economical.
Paint and finish with a clear sealant if you wish.
Display and/or use your work of art. The beads we created will be strung on a cord and sent to my granddaughter. The bowl will hold my daughter's treasures. The soda pop bottle will be displayed on our art shelf.
To make our Sculpted Robot, we used the CelluClay included in our kit. This is basically powdered paper, which forms a plaster like clay when mixed with water.
We placed a portion of the CelluClay in a zip-type bag (about 1/2 cup) and drizzled in enough water to moisten.
Squish and squash, adding extra water as needed, until you have a moldable clay-like substance. If it's sticky, add more celluclay. If it won't hold its shape, add a little more water.
Pinch and mold its of your 'clay' into the shape you want. My son cut out a robot shape from cardboard and used that as a base and template.
Add pinches of 'clay' to form details and texture.
Allow sculpture to dry thoroughly. We found the CelluClay to take much longer to dry than the Rigid Wrap. Following the directions recommended, we even used the microwave to speed up the drying, still, it took overnight – so plan ahead a little and don't be in a hurry.
Paint (as mentioned above)
Display, share, gift, etc.  This quirky little guy will be sent to my grandson next month for his birthday.
Tips:
For easy clean up and to keep messes contained, cover table with plastic table cloth (newspapers work, but may get soggy so lay down multiple layers)
When choosing your mold or form, consider how you'll remove the sculpture from the mold.
Use water resistant items or items covered in plastic as your molds. These materials absorb a lot of water.
Styrofoam or paper plates make great throw-away easels and supports for your projects.
Drying time may take longer. (cool rainy days doubled our drying time)
We had a lot of fun creating these projects. The ideas included in the instructions and the free ACTÍVA Products' Favorite Sculpture KIDS CRAFTS ebook sparked our imaginations and made it easy to get started.
This is not the first time I've used the CelluClay product – years ago I stocked up on the paper mache type material at a school supply warehouse for my older children to use. They created topographical maps, an Empty Tomb for our Easter table, even masks. It's been fun to revisit those memories and make new ones while working with my younger children.
You'll find this product at school supply and art supply stores or on Amazon (my affil link if you wish)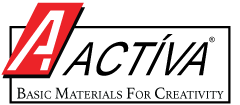 FACEBOOK  TWITTER  PINTEREST   INSTAGRAM
See what others are creating with Activa's CelluClay Quik-Sculpting Kit – just click on the image below: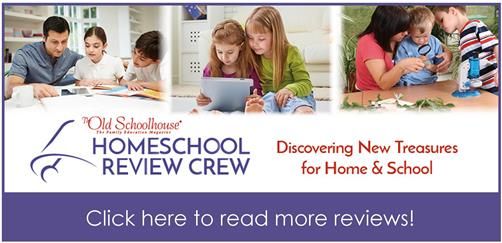 Save
Save
Save
Save
Save
Save
Save