I strongly believe we parents are the ones who should decide how and when to educate our children about sex and that is why I was excited to receive DVD-based program, Sex by Design from Abby Ludvigson to use and review. Discussing purity with my teens and pre-teen is a whole lot easier with her video lessons and accompanying workbook. Having an objective person do the presenting, and a workbook to summarize and offer opportunity to write down thoughts, feelings, questions takes away a lot of the awkward, uncomfortable atmosphere that keeps us parents from even wanting to address the whole subject of sex.

With this program, I received a parent workbook, teen edition book and access to the videos in this series. I would call it a scripturally-based curriculum helps teens build a Biblical worldview on God's design for sex and how they can live it out in their personal lives. The speaker/presenter, Abby Ludvigson, a 30-something unmarried woman, addresses teens with some straight talk while encouraging help & support from parents. My daughter Esther (16 years old) and I are watching the videos, and then she works through the lesson pages on her own, bringing them to me later for discussion.  This is her ministry and her passion and she presents it beautifully, effectively.
I am viewing with Esther as a way to address important topics like abstinance, consequence, lifestyle choices, etc., but also to determine if these videos would be appropriate for my teen boys (ages 13 and 15) and for our youngest daughter (age 11.) Children are exposed to so much at such a young age. Even those of us who choose to homeschool and limit the amount of exposure to grown-up topics and experiences find our children are having to face things in the world that we parents did not have to face until well into our adult years. I'm very pleased to find that Sex by Design touch on these topics in a sensitive and Godly manner.
…saving sex for marriage is not about saying "no" but about saying "yes" to something greater!
The videos are filmed in front of a live audience, with Abby Ludvigson presenting from the front of the room in a seminar-type manner. I could easily see this as a youth rally type setting or weekend seminar. She addresses things like:
have a plan – "If you don't stand for something, you'll fall for anything"
understand the consequence of pre-marital sex
gives the only sure-fire way to prevent
count the costs – physical (pg, std's, financial, change of goals/plans: emotional, spiritual
myths such as the Dating Fairy Tale are exposed
In the later lessons, Abby takes on subjects like:
Modesty – what is it? what is it not? how does it affect ourselves and those around us?
Pornography – this area is avoided, swept under the rug, but becoming a rampant problem. Abby does not apologize for addressing this topic – she quotes a statistic that says 67% of men and 49% of women ages 18 and 26 believe that pornography is really no big deal and is acceptable. Our young people need to hear this and have a plan in place in order to be able to exercise self-control before the opportunity presents itself. Which is happening at a younger and younger age.
Giving yourself back to God (Secondary Virginity) making it clear that we can find forgiveness in Christ, and live out our future free from guilt and shame —  this is an especially important messages, addressed to teens AND parents.
The video presentations each take less than a half hour. They are entertaining – she's funny! They are convicting – she's a straight-shooter! They are well-made – high quality video/audo and enjoyable to watch. There are seven videos, so a parent (or youth minister) could use them once a week, giving teen a chance to process and fill in worksheets over the week. Or they could be used for a one-day seminar with breakout sessions for discussion and meditation. They are very adaptable.
From my daughter:
"Sex by Design helps you not only to learn that purity is the best way but why it's the best way. Abby speaks in a clear manner that is easy to understand. I recommend it to kids my age."
Sex by Design could be used in a group setting (a church, school, community center) or as a family. Parents could view the lessons and use it as an outline for their own discussions with their children, or they could give it over to their teen to watch on their own. In my opinion, the best way to use this is to view with your child and use the pages in the workbook with follow up discussion. Teens need (want!) for their parents to be in tune with these heart issues and life choices they have in front of them. In this season of their lives, they need us to dictate a little less and listen more and offer support a whole lot more.
Honestly, I was dreading this review. I thought it would be embarrassing and awkward to sit and watch with my daughter and then have discussions over the subject matter. I was wrong. Abby Ludvigson made the whole 'sex talk thing' easier and even enjoyable. I'm so glad we've brought this into our arsenal of resources for helping us to raise our children and prepare them for life. Our boys and our youngest daughter will all be going through this course.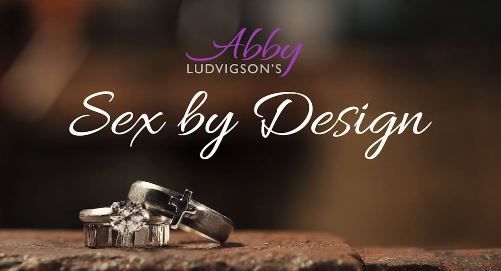 Several of my Review Crew Mates have been viewing this series – see how they are using it with their families – just click on the image below!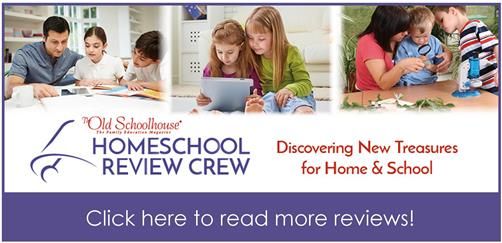 Save
Save
Save
Save
Save
Save
Save
Save
Save
Save
Save
Save
Save
Save